The Somerville City Farmers Market is the place to be and the best location to find some fantastic locally produced foods. The market runs from 9 am to 1 pm each Saturday every week, and anyone who wants to make sure that they don't miss out on what they want, can place their orders with the vendors in advance.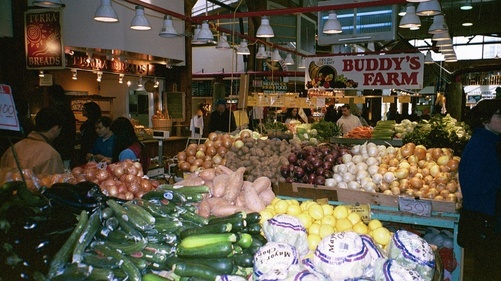 With more than 30 local producers taking part each week, the market has recently moved to Somerville Avenue. Everyone loves the chance to support local businesses, and a trip to this farmer's market will give you exactly that opportunity.
Covid Secure
The market has been reconfigured to make sure that it is covid safe, and there are official guidelines for visitors and vendors to follow so that everyone remains protected. Face coverings, for example, are compulsory, and anyone with any symptoms should not go to the market. Hand sanitizer is provided at the entrance to the market, and for the first 30 minutes of the market, shopping is limited to those in a high-risk category so they can shop safely.
Vendors
So, what can you find at the market? Some of the most fabulous natural products in the state. Beverly Bees is one of our award-winning vendors, producing excellent honey and honeycomb products and saving bees at the same time. Bees are essential to the natural process of growing food, and as they are becoming a threatened species, more work needs to be done to protect them. The artisan honey available from Beverly Bees is pure and chemical-free; one of their most popular products. Beeswax Skincare includes soaps, body lotions, salves, and lip balms; all organic and with soothing and healing properties.
The importance of good skin care cannot be ignored, and Verso Skincare provides the user with a good starting point with an excellent cleanser that rids the skin of impurities and leaves it ready for the next step. For a gift for a friend, choose one of the many kits that are available.
Organic food is so much better for good health than goods produced with the help of pesticides and other chemicals, and Brookford Farm is just one of the many organic food vendors at the Somerville City Farmer's Market. The organic status is certified and covers everything produced by the farm, from milk to meat. Customers can order in advance or browse the stall on the day.
Eating organic can help your insides feel fantastic, so if you want to radiate health and look as good on the outside as you feel on the inside, then organic skincare is the way forward. Made with only natural ingredients and using absolutely no chemicals, having an organic skin care routine can really boost your overall skin health.
A good farmer's market is an experience like no other, and the Somerville City Farmers Market is one that you should definitely try. Make the change to natural, organic and local produce and see the difference that it will make to your life.