As the holiday season approaches, Sommerville residents are redecorating interiors to prepare for festive celebrations and family gatherings. Compliment an eclectic interior design with a combination of core colors, textures, pictures, and unique shapes. Creating harmony in a space is simple with straightforward elements, which look good together.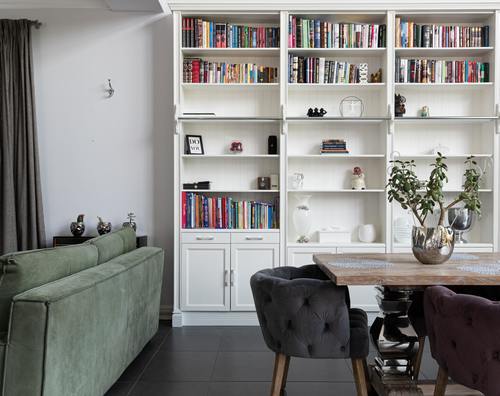 Native Plants
Sommerville's plant ordinance requires native plants to be grown on city property. The city is thinking green and placing the plants in parks and other places where appropriate. It is the first ordinance of its kind, helping to improve the local ecosystem. Residents may work to support the sustainable living initiative by planting native plants on private property and including the plants in interior design schemes. While there's no requirement for native plants on private property, adding a collection of native plants to the home's interior serves to highlight the home's locale, adds a conversation piece about preservation, and helps to enhance the home's air quality.
Color
Colors serve as the design base, which pulls eclectic design elements together and creates balance. Neutral colors are calming and allow for additional elements without creating a mismatched atmosphere. A few simple, classic tones are the foundation of the eclectic décor. Vibrant accessories work well with neutral tones. Both light and dark colors are beneficial. White creates the appearance of a larger space and dark colors add warmth. Painted walls are easier to change and require less work than wall coverings.
Texture
Don't overlook the importance of texture in the design schematic. Texture exudes style and mood, adding an interesting accent to the room. Enhance a guests visit by including interesting textural elements, which attract direct physical interaction or touch. Enhance a homes eclectic feel with contrasting textures. Textures add a memorable visual dynamic to the space. So, integrate textures through the room in incremental doses. Add smooth textures parallel to rough surfaces, such as placing wood grains near beautiful, soft Ikea couch covers in the living room. Contrasting textures enhance the eclectic décor, adding a fun element to the overall design.
Gallery
Pictures allow the home to exude the presence of the people who live there. A gallery wall combines a mix of frames to personalize the eclectic living room. For Sommerville residents, adding pictures of visits popular area destinations bring a local flair to the home's interior. Develop unique focal points, which convey distinctive personality and style. Allow frames to complement pieces of art by adding a mix of styles, which draw the eye to different areas of the display.
Creating an eclectic look for a Sommerville home takes a mix of combined elements to showcase the style and personality of the residents. From color tones to textures, contrasting elements offer differing styles that complement one another.